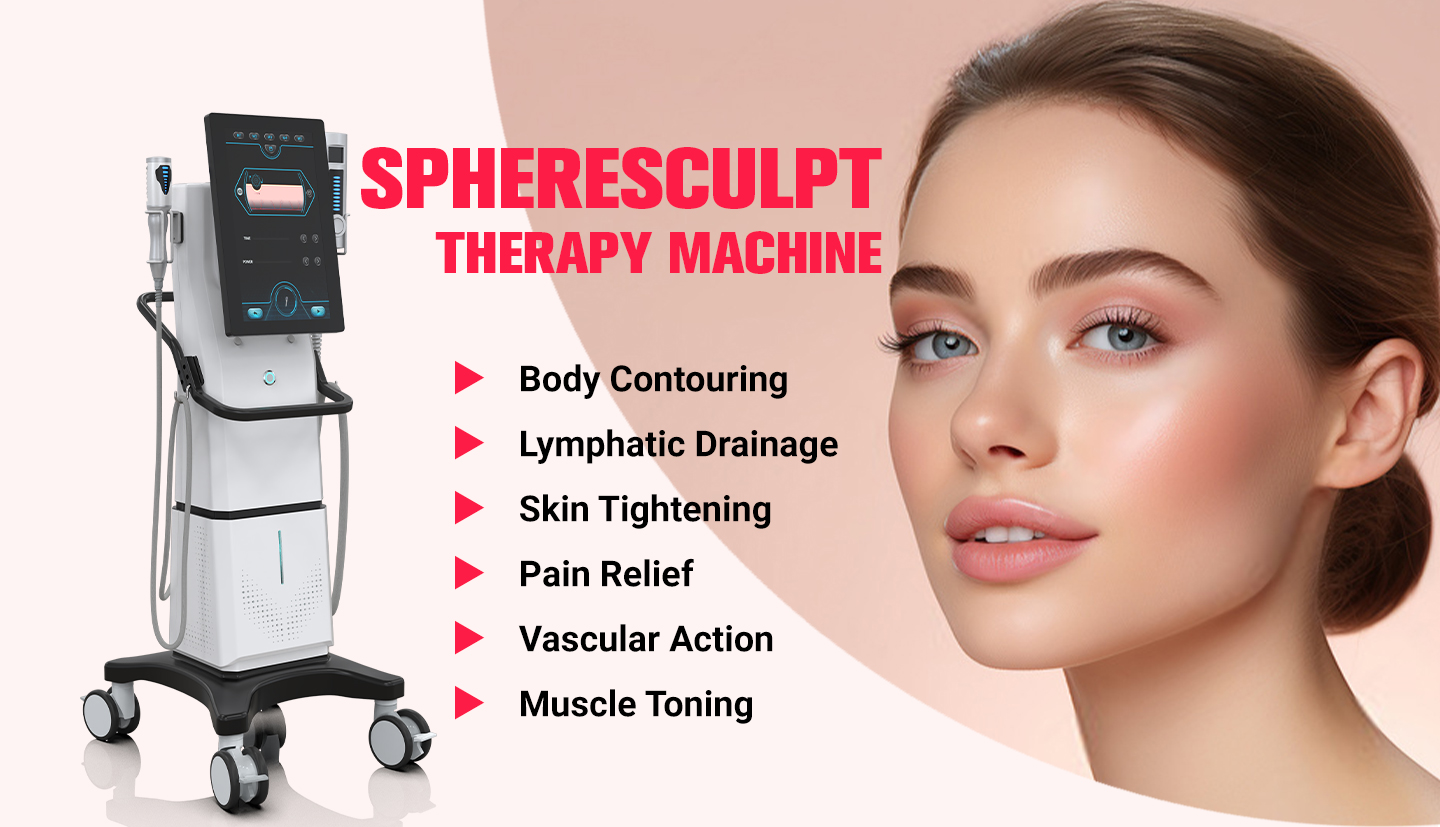 Spheresculpt Therapy produces a vibration and pressure combination that performs in effect gives the skin a 'workout'. This generates the drainage of fluids, the re-com pacting of skin tissues, the removal of the "orange peel" effect from under the skin's surface. It also helps microcirculation which can help reduce inflammation and improve
in muscle tone.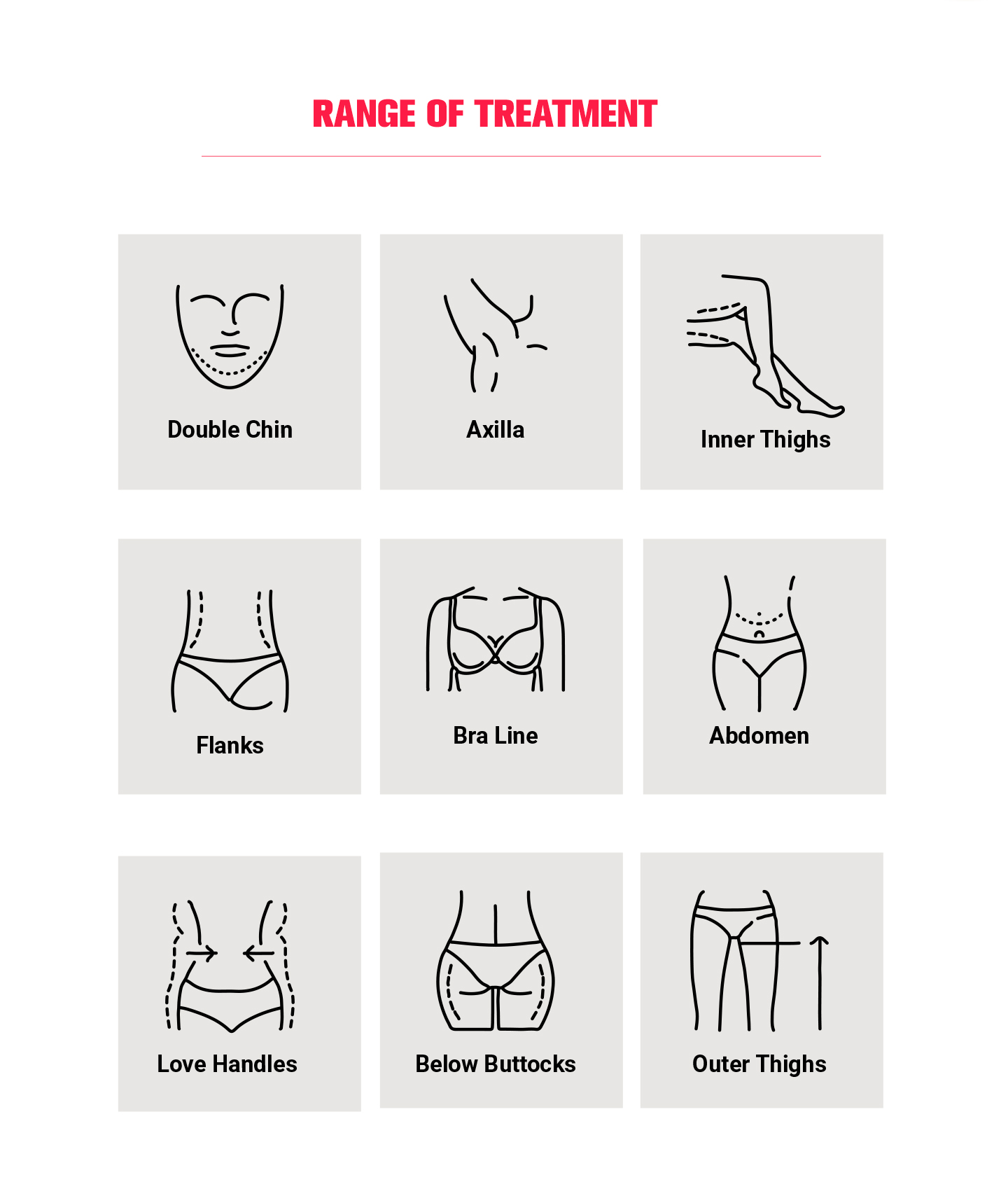 helps improve vascularisation which in turn supports the production of collagen and
elastin. It increases oxygen delivery to help nourish and brighten tissue from within. It tones the muscles helping reduce eliminate the appearance of expression wrinkles,combat tissue sagging, and generally lift the complexion and facial structure.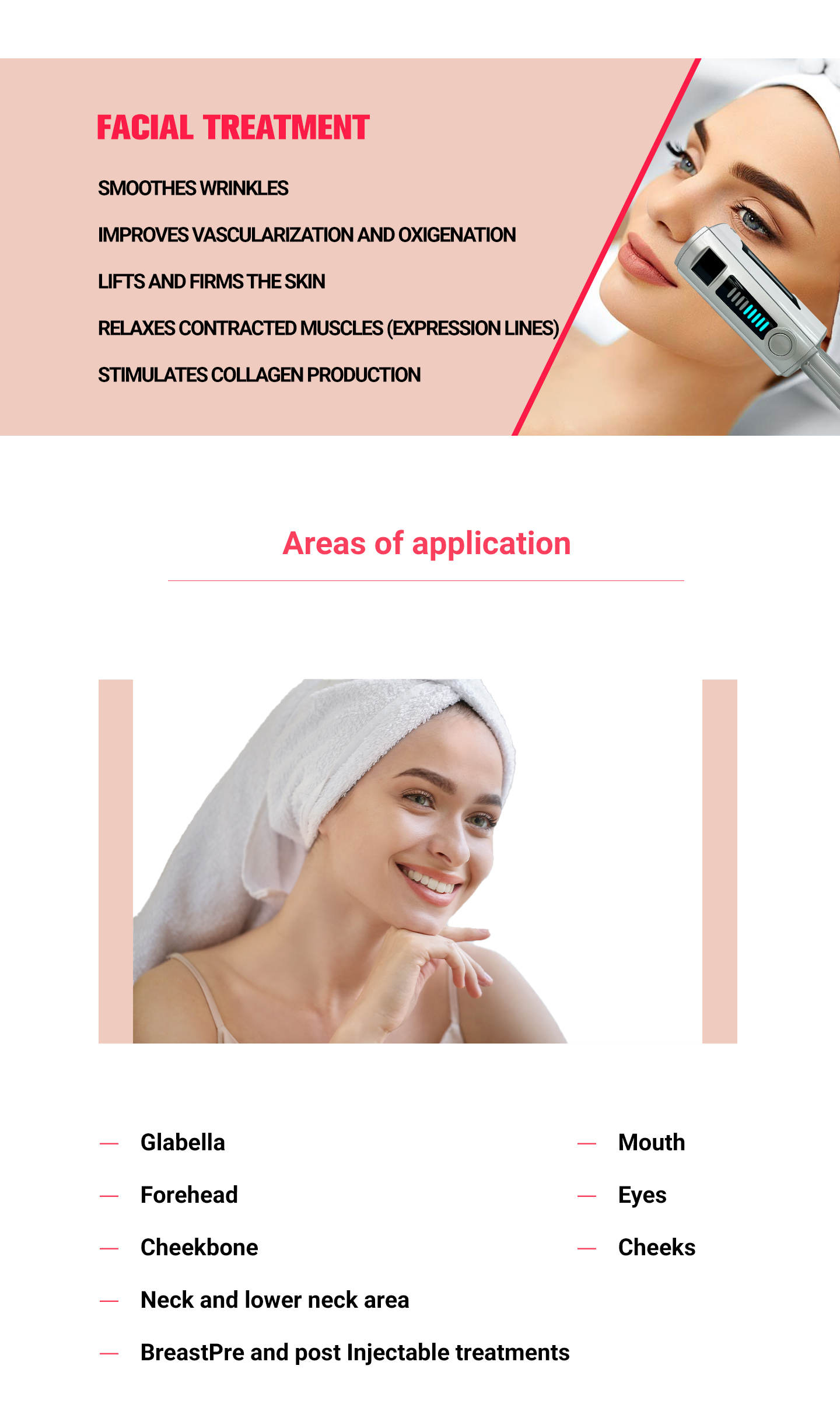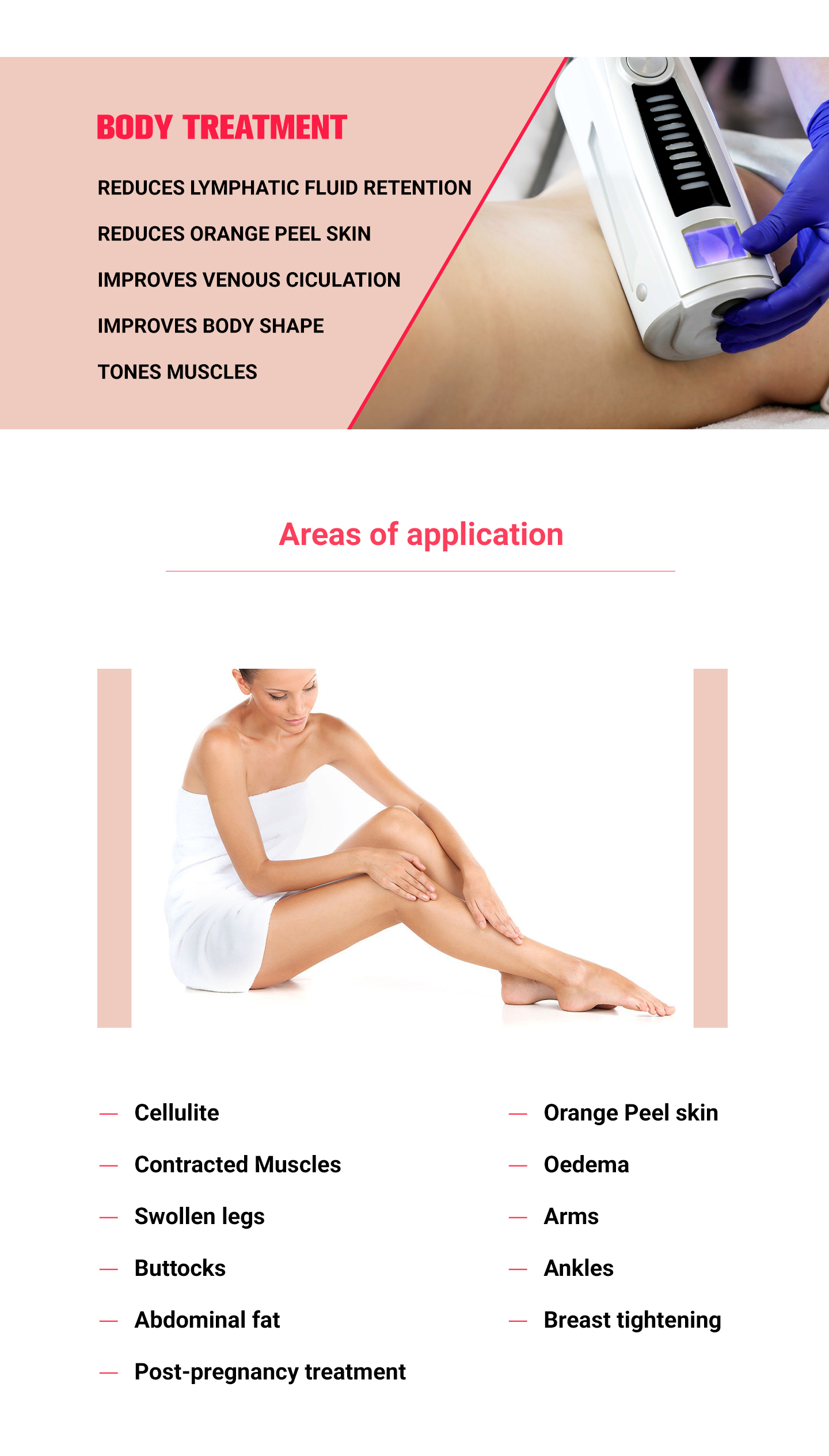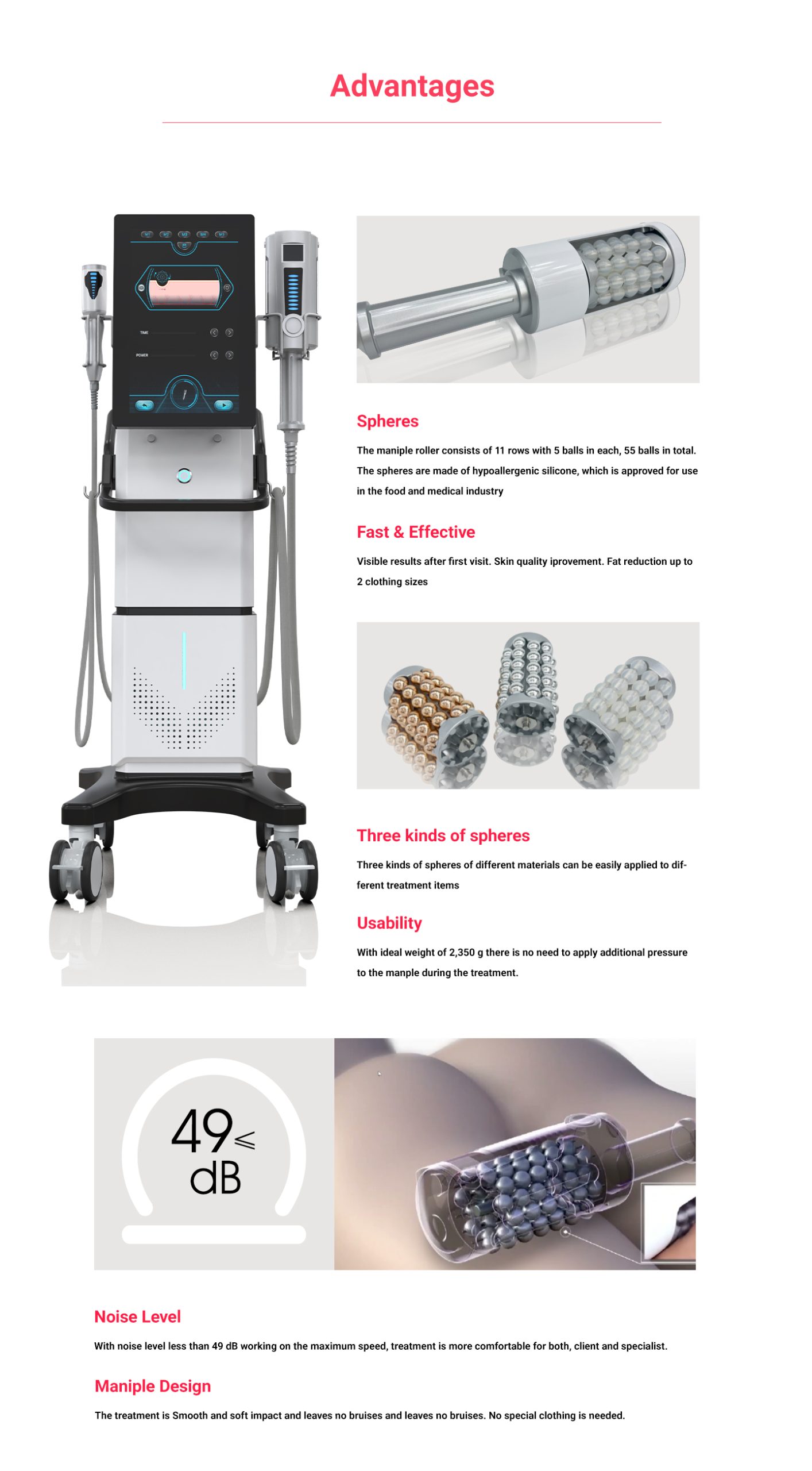 SPECIFICATIONS
Screen
15.4 inch
Rotating speed
450rpm
Output frequency
40-300Hz
Output power
300w
Voltage
AC110V/220V
Fuse
10A
Dimension
420×440×1220mm
Net weight
40kg