Treatment Handpiece
1064/532nm HP(Standrad Configuration)

585nm Dye Laser HP (optional))

650nm Dye Laser HP (optional)

Fractional Handpiece
four Wavelengths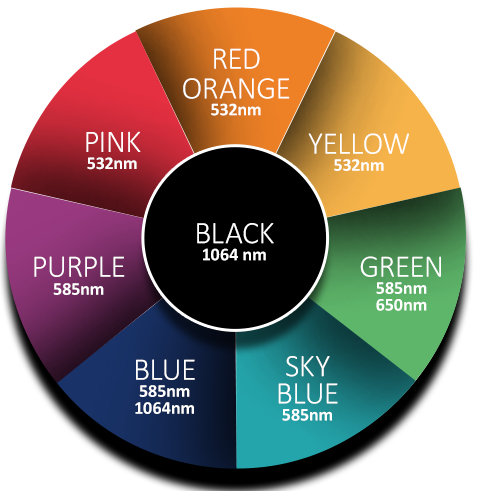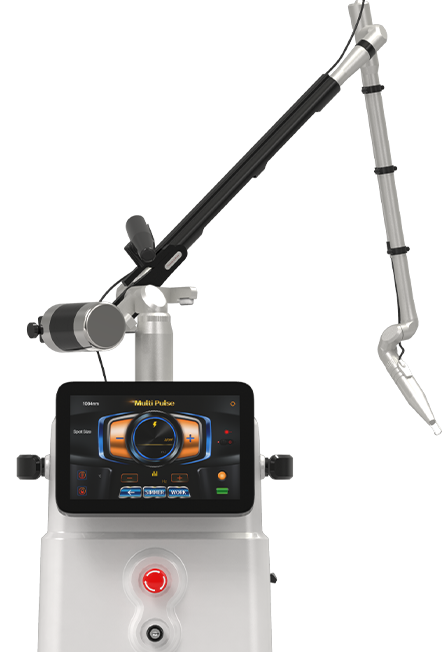 Technical Parameter
| | |
| --- | --- |
| Wavelength | 1064nm 532nm Standard; 585nm,650nm,755nm Optional |
| Energy | Max 500mj (1064) ;Max 230mj (532) |
| Peak Power | 1064nm 1GW; 532nm 0.5GW |
| Frequency | 1~10Hz |
| Zoom Spot Size | 2-10mm Adjustable |
| Pulse Width | 450ps |
| Beam Profile | Top Hat Beam |
| Light Guiding System | South Koera 7 joints Arm |
| Aiming Beam | Diode 655 nm (Red), Adjustable Brightness |
| Voltage | AC220v±10% 50Hz,110v±10% 60Hz |
| Net Weight | 85kg |
| Dimension | 68*79*120cm |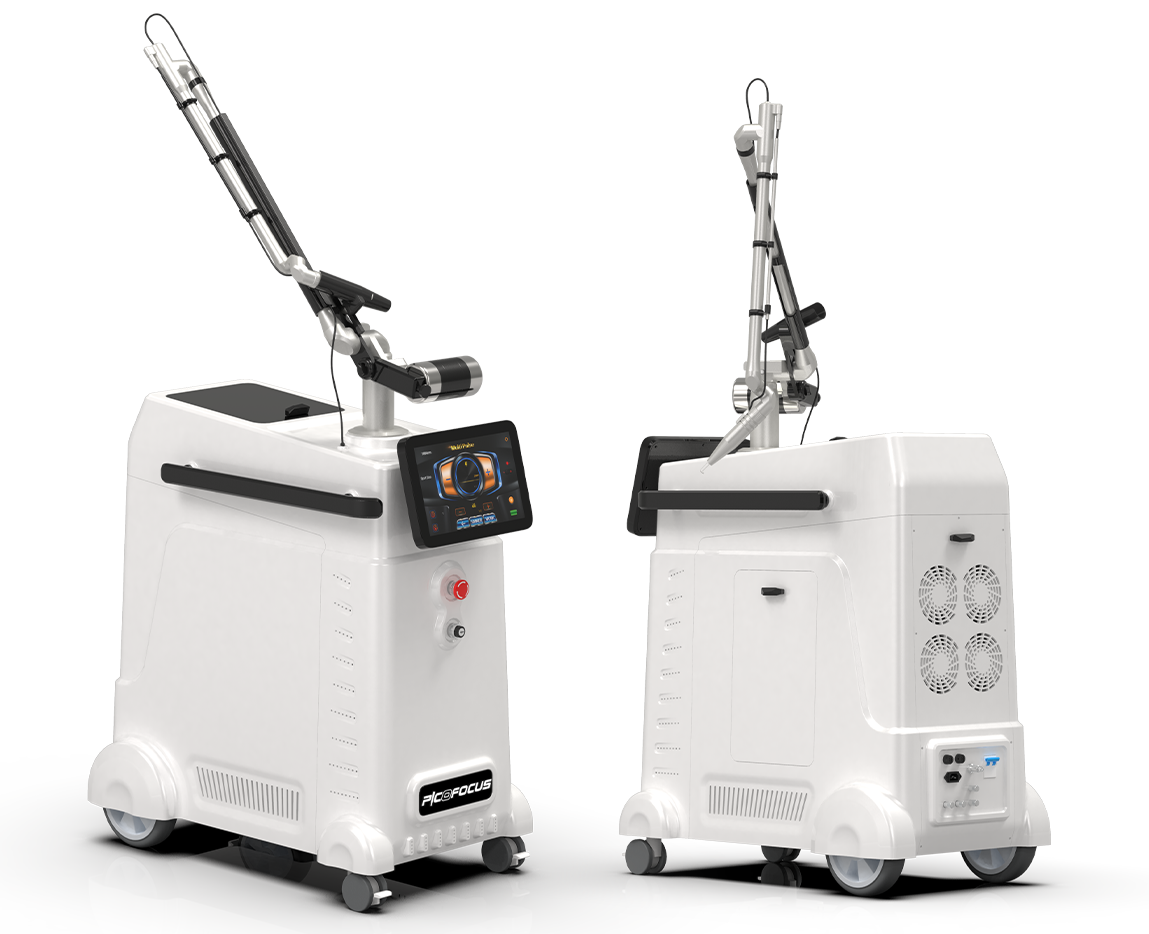 PICOSECOND LASER VS NANOSECOND LASER

More Effective & Faster Result
Picosecond laser is 100 times faster than traditional nanosecond technology, as a result, the picosecond laser system breaks up tattoos faster than traditional lasers. Picosecond laser will shatter even tiny ink particles making it easier for the body to clear the tattoo ink.

More Effective & Faster Result
Minimized Risk and Minimal Discomfort: The ultra-short pulses also optimize the delivery of energy to the targeted ink particles ensuring the ink is effectively treated, while the least amount of heat gets transferred into the skin, you'll feel minimal discomfort throughout the procedure.
Top hat beam

Gaussian beam
More Effective & Faster Result
A pulse with a flattop profile distributes the high-energy radiation particularly evenly, which destroys the target structures without affecting the surrounding tissue and significantly injuring the epidermis.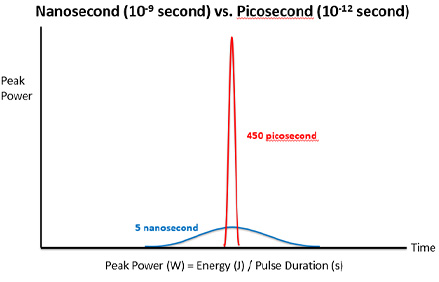 Much Higher Peak Power
High Peak Power Means Greater Efficacy
The high energy levels of Picofocus allow pigment/tattoo removal with fewer treatments compared with other competing laser systems.
South Korea Arm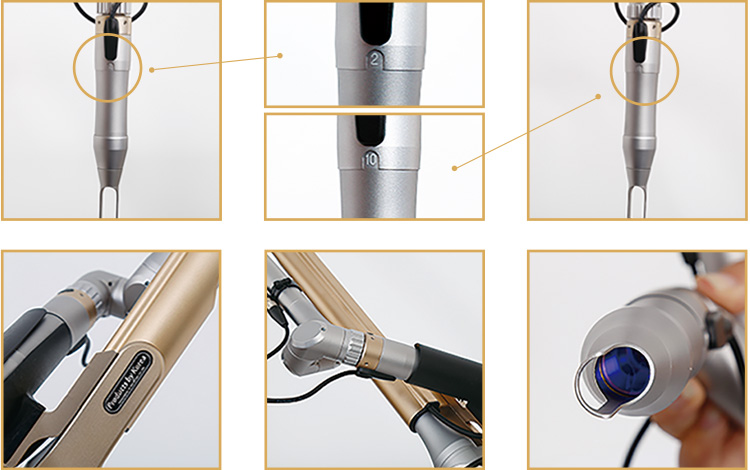 South Korea Arm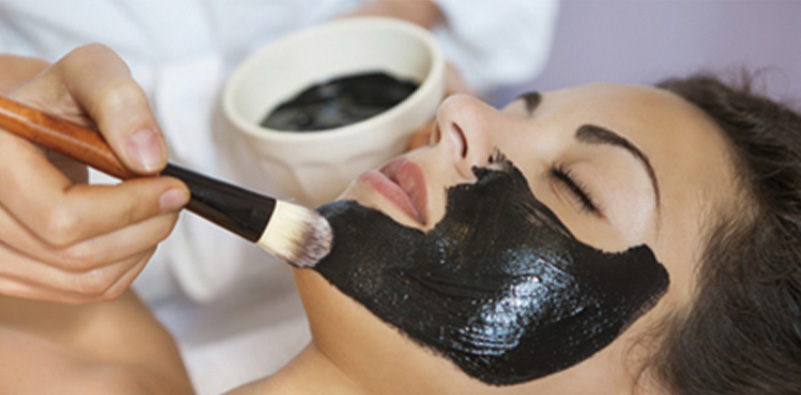 1.Sking cleaning

2.Smear dedicated carbon

3.Treating with the laser

4.Skin care with mask after treatment

indications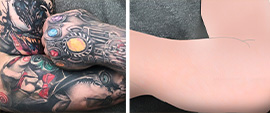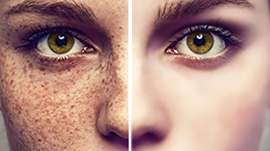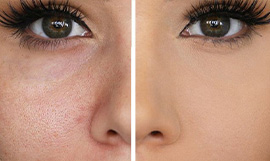 The picosecond pulse is more than just protecting the surrounding tissue from heat shock,it transfers a larger energy into the target structure breaking up the pigment and bringing it into even smaller re forms
faster for the bodyand are more easily degradable. This effect is not only used for tattoo inks but also for many other indications like:
● Melasma
● Age Spot
● Birthmark
● Nevus Ota
● Freckles
● Seborrheic keratosis
● Skin Rejuvenation
● Post-acne erythema
● Inflammatory acne
● rosacea
BEFORE & AFTER
Before

After

Before

After

Before

After

Before

After