Today is a very important day for Beijing Nubway S&T Co., Ltd,because we have an important friend visiting our company today – two beautiful customers from Thailand.
The administration department informed us the day before to wear formal dress to welcome the two VIPs. In the morning, we carefully arranged the venue, rolled out the red carpet and turned on the lights. At 1:30 p.m., the clients arrived as promised, and we stood neatly on both sides of the red carpet, warmly welcoming the VIPs who had come from afar. Everyone had smiles on their faces and waved small flags, hoping that the VIPs could feel the enthusiasm from China, from nubway!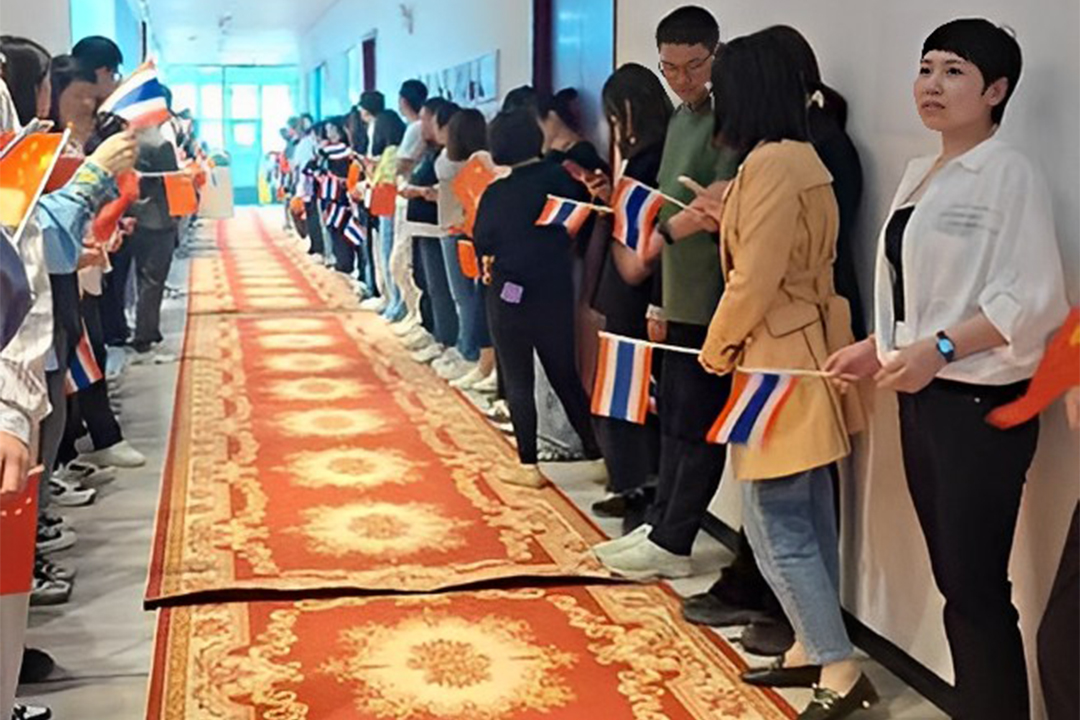 After finishing the red carpet walk, customers signed their names on our signature wall.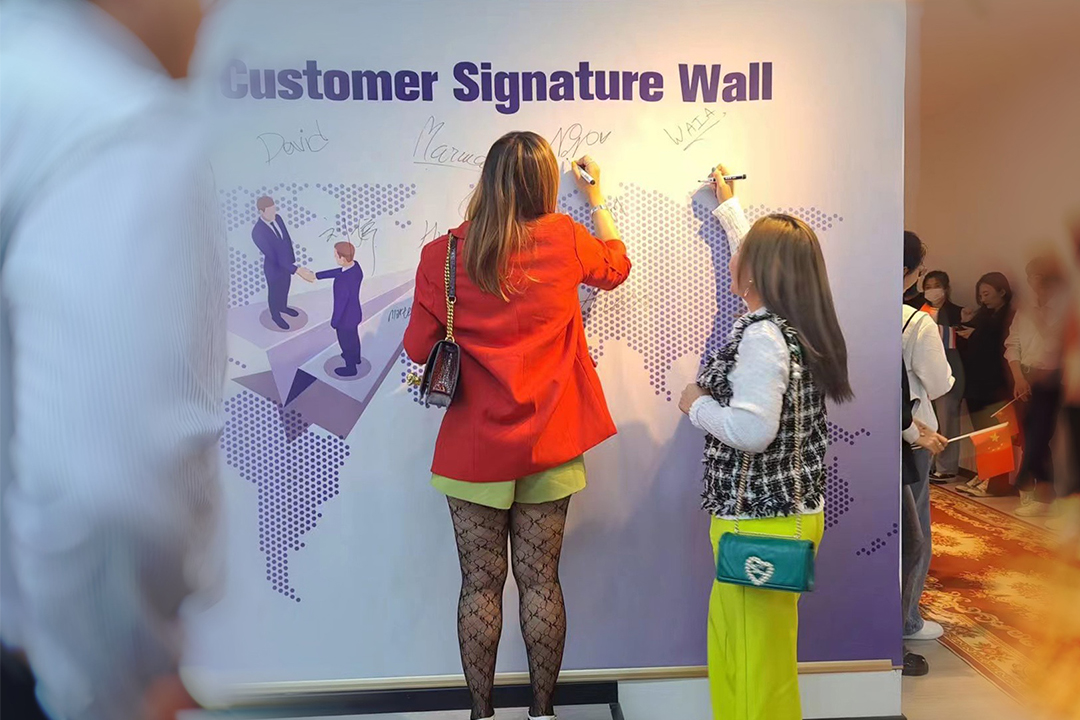 We all took a group photo together.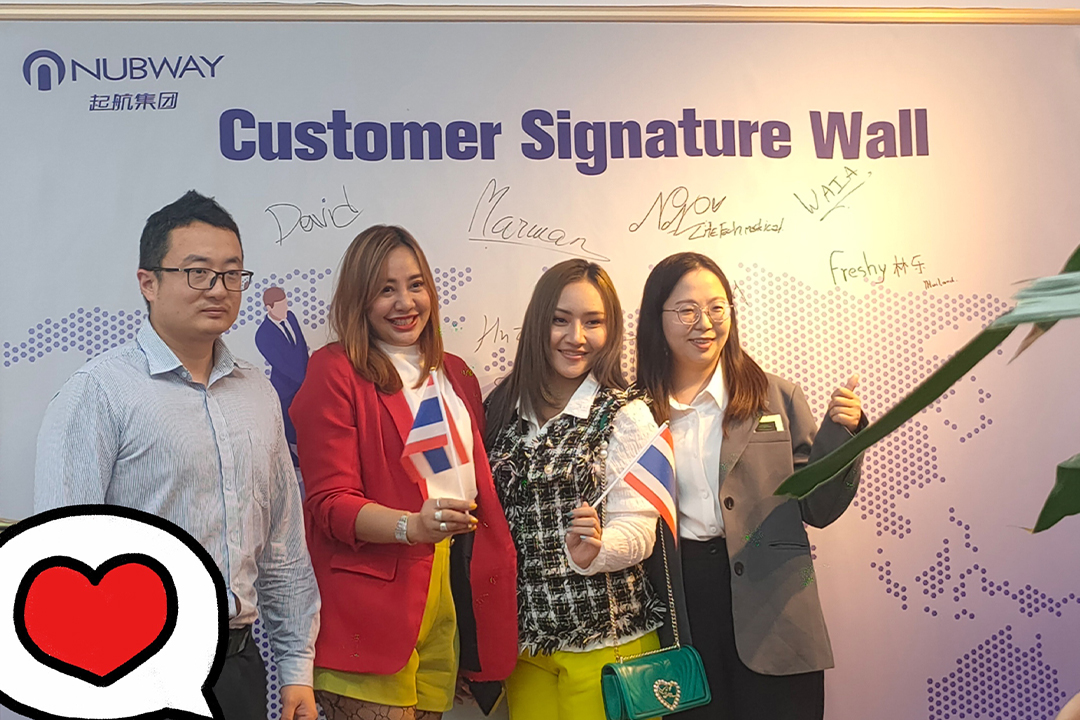 After the group photo, we took the customer to visit our showroom and experience our machines! We also hope that we can leave more names of our partners on the signature wall!